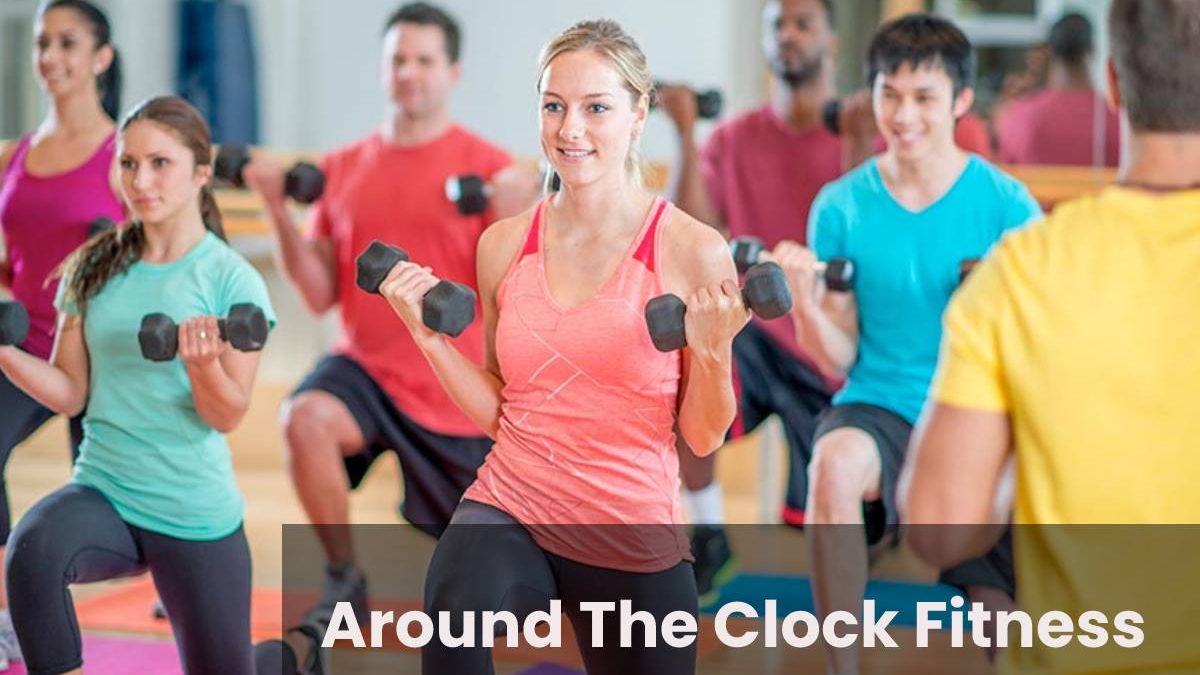 Introduction:
In celebration of the New Year, Around the Clock Fitness has launched its annual 90-Day Body Transform Challenge, a three-month, community-wide fitness challenge, which awards $10,000 to the grand prize winner. Registration is available now through Jan. 31, and participants can begin the 90-day challenge anytime between Jan. 1 and Jan. 31. Registration is available for $99 for Around the Clock Fitness members and $129 for non-members at Around the Clock Fitness members enrolled with a current Personal Training Package can register for a reduced rate of $69.
The 90-Day Body Transform Challenge measures the participants' total body transformations over a 90-day period. At the start of the competition, participants must stop by their closest Around the Clock Fitness location to weigh in and take a "before" photo anytime between Jan. 1 and Jan. 31. The timeframe for participants to meet their fitness goals is the 90-day period that starts on the day the participant takes the "before" picture.
At the conclusion of the challenge, participants will weigh in, submit three "after" photos and an essay sharing their story. The top 10 participants will be selected by a panel of judges based on the submitted photos and essay. The community will then cast their votes to select which participant in the top 10 will receive the grand prize of $10,000. Participants are encouraged to share their progress throughout the 90-day challenge using hashtag ATCNewYou10KChallenge. One person will be selected at random each month to receive $250.
About Around the Clock Fitness:
Around the Clock Fitness is a state-of-the-art, country club style, 24-hour fitness club, with six Southwest Florida locations currently offered in Fort Myers, Cape Coral, Estero, Port Charlotte and Sarasota. Around The Clock Fitness is committed to enhancing the health and well-being of mind, body and spirit, a mission that is accomplished through innovative fitness and lifestyle programs, and friendly and professional staff that inspire members through education and motivation. Members have access to a variety of group fitness and specialty training classes, free child care at the Kids Zone and a full-service deli and juice bar at the Around The Clock Fitness Café. For more information on Around the Clock Fitness.
Also Read: Email Marketing API
Around The Clock Fitness Personal Training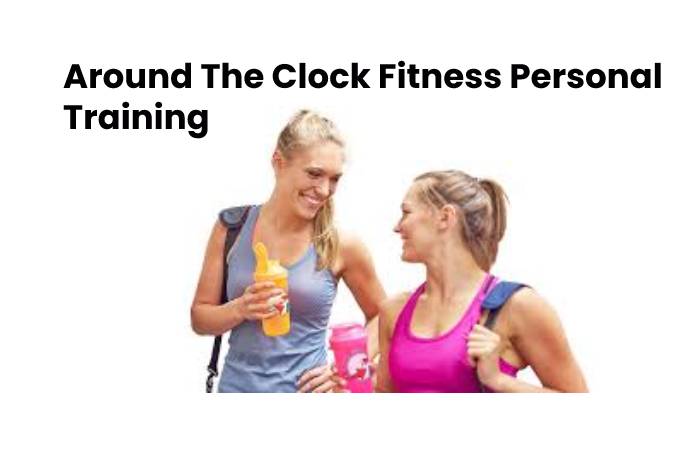 Around the clock fitness personal trainers inspire their members to actively pursue their fitness goals by educating and motivating our specialized and personalized personal training program in our gym. And also, Our personal trainer's main focus is to keep you interested in returning to our gym for more marks! Don't forget that we offer Fitness 24 hours a day, seven days a week
Fitness Courses
The 24-hour fitness center offers everything from cardio and dance to weight training and yoga classes. And they're all included ALLOWED with your gym membership. It's easy to invention the best fitness classes that will give you the energy to take your day from ordinary to extraordinary.
Events
24/7 Fitness is an important part of the community and participates in many local events and programs. Our events calendar features it all and includes club events and gym specials.
Can you take a guest to a 24-hour gym?
Only one guest card can be used per person. It is prohibited to use another Member's scanned card or provide information to another Member to purchase items or check in at the Facility. All guests/members must present a valid ID before entry. The use of ATC Fitness technology is strictly prohibited
Who Owns 24-Hour Fitness?
Fort Myers-based Around the Clock Fitness continues to expand statewide in Florida. When Derik Fay got into gym consulting more than 10 years ago, he never intended to own his own gym.
Exclusive fitness benefits for members 24 hours a day, 7 days a week
Sign up for Around The Clock Fitness Member Advantage Offers and get your keychain. Show off your Fitness Around The Clock keychain and save with these great deals below from our partners! These are special offers exclusively for Around The Clock Fitness members!
Don't see a company listed that you'd like to receive benefits from? Refer them to us and we'll get in touch with them and help them get set up!
Be sure to keep your email address current to receive the monthly fitness newsletter 24/7.
Fort Myers-based Around the Clock Fitness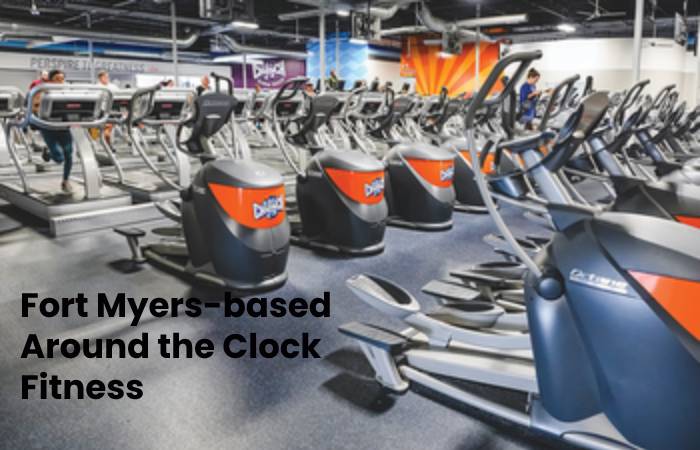 When Derik Fay got into gym consulting more than 10 years ago, he never intended to own his own gym.
But as a consultant, he struggled with a lack of control. He could bring ten ideas to a client, only a few of which he would implement.
"It was frustrating to know that my vision was fragment," said Fay, originally from Rhode Island but moved to Southwest Florida in 2002. And see what happens? »
He did that and opened his first Around the Clock Fitness in Cape Coral in 2008. Seven years later, at 36, Fay owns five major Around the Clock Fitness gyms with approximately 30,000 members in Lee and Charlotte counties, on a par with some of the fitness industry's titans.
His most recent high school opened in the summer at US 41 and Alico Road near San Carlos Park.
And Fay is far from done building her business. He is about to announce the location of his next gym in Sarasota and is aggressively trying to find his way to Bradenton. It also faces south towards Bonita Springs and possibly the Naples area.
Eventually, he said, he would like Around the Clock to have a nationwide presence, although he's in no hurry.
When Fay opened her first gym, it took her almost five years to improve the model enough to grow comfortably. He intends to use the same consistent approach as he continues to grow in Florida and then across the country.
Conclusion
The company that owns Around the Clock Fitness has filed for bankruptcy and closes three Southwest Florida locations. The Effects of Aging; Benefits of Exercise; Types of Exercise; Motivation; Safety Tips; Exercise Program Example;
Regular physical activity promotes health and well being. Consistent exercise is associate with improvements in muscle development, bone strength.
Related pages:
[around the clock fitness]
[around the clock fitness sarasota]
[around the clock fitness port charlotte]
[around the clock gym]
[around the clock fitness fort myers]
[all around the clock fitness]
[round the clock fitness]
[around the clock fitness cape coral]
[around the clock fitness estero]
[around the clock fitness alico]
[around the clock fitness fort myers fl]
[round the clock fitness cape coral]
[around the clock fitness careers]
[around the clock membership]
Also Read: National Fitness Center