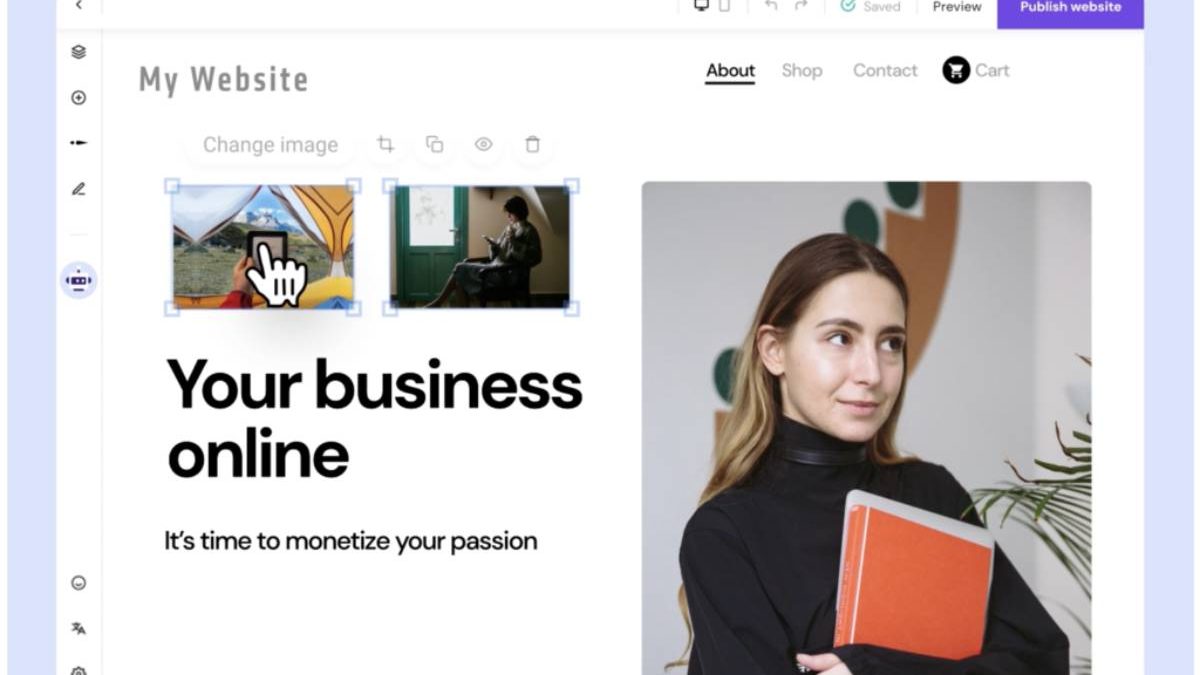 Designing a professional website is essential for any small business looking to establish an online presence. WordPress, one of the most popular website-building platforms, offers small business owners the ability to create a professional website without needing expensive web development. However, designing a professional website on WordPress can be challenging, especially for those with limited technical knowledge.
In this article, we will provide you with three tips to help you design a professional WordPress website for your small business. From choosing the right theme to optimizing for search engines, these tips will ensure that your website looks great and attracts and retains customers.
So, whether you're just getting started or looking to revamp your current website, keep reading to learn how to build a professional WordPress website for your small business.
What's the first thing that visitors see when they land on your website?
First impressions are everything, and your website's design is the first thing visitors will notice. A professional-looking website can instill trust and credibility, whereas a poorly designed website can turn visitors away. Just as a physical store must have a welcoming exterior, your website must have a professional design to make a good first impression. This includes features such as a clean layout, simple navigation, and a consistent color scheme. Consider your website's design to be the storefront of your online business; it should be welcoming and simple to use, just like the entrance to a physical store.
Have you ever landed on a website and couldn't find what you were looking for?
When it comes to website navigation, simplicity is key. Visitors should be able to find what they're looking for with minimal effort. A cluttered navigation menu or hard-to-find information can lead to a frustrating user experience.
Think of it this way, if you were lost in a new city and couldn't find the nearest gas station, wouldn't it be frustrating to have to navigate through a maze of streets to find it? The same goes for your website. Visitors should be able to find the information they need quickly and easily. Keep your navigation menu simple and straightforward, and use clear, concise labels for each menu item.
Make sure that the most important information is easily accessible from the homepage. A well-organized and easy-to-use navigation structure will ensure that visitors can find what they're looking for and keep them coming back.
Are you tired of waiting for slow-loading websites?
Website speed is a crucial aspect of the user experience. Visitors expect websites to load quickly and will quickly lose patience with slow-loading pages. This can lead to high bounce rates and a poor user experience. Imagine you're at a restaurant, and your food takes an hour to arrive. How would you feel? That's how visitors feel when they have to wait for a slow-loading website. Consider using a lightweight theme and compressing images to ensure that your website loads quickly. Also, minimize the use of heavy plugins and make sure that your website is optimized for mobile devices. A fast-loading website will provide a better user experience and improve your search engine rankings. In a world where time is precious, don't let a slow website drive away potential customers.
In conclusion, designing a professional WordPress website for small businesses is crucial for attracting and retaining customers and growing your business. By following the tips outlined in this article, you can create a website that looks great and provides a great user experience. Remember, first impressions are everything, so ensure your website design is professional and easy to navigate. A website optimized for speed and mobile devices will improve not only user experience but also your search engine rankings. Keep these tips in mind, and you'll be on your way to creating a professional WordPress website for your small business.