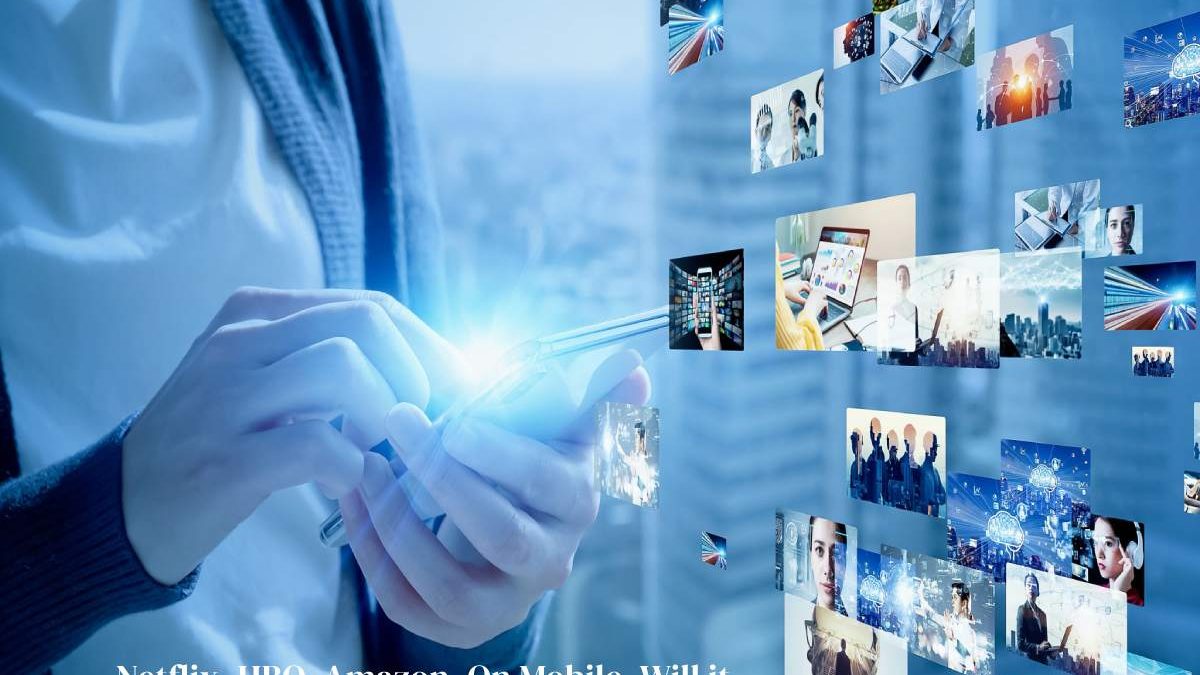 Netflix, HBO, Amazon, On Mobile, Will it replace TV? – Mobile phones have conquered our lives in an increasingly digital and technological world, and we consume more and more content through them. We inform ourselves with the mobile, at the same time that we communicate and watch series and movies through it. It is part of our day-to-day life, and it contains more and more features that make everyone's life easier. Who can live now without a mobile?
Considering this trend and the new consumption models, long-standing television companies have had to adapt their business and change their model, thus rethinking strategies and changing course.
Since streaming video platforms in Spain became fashionable, the debate about the future of television also began. Many doubts come to mind, adding the interests that move the different ways of consuming content. Netflix, HBO and Amazon are the most popular, and the question that many are asking is, "Will we end up consuming content only on mobile to the detriment of traditional TV?"
Is it Being Stopped Watching Live Television on Netflix and HBO?
A few years ago, what seemed like a fad was breaking new ground and conquering a large part of the young and adult public.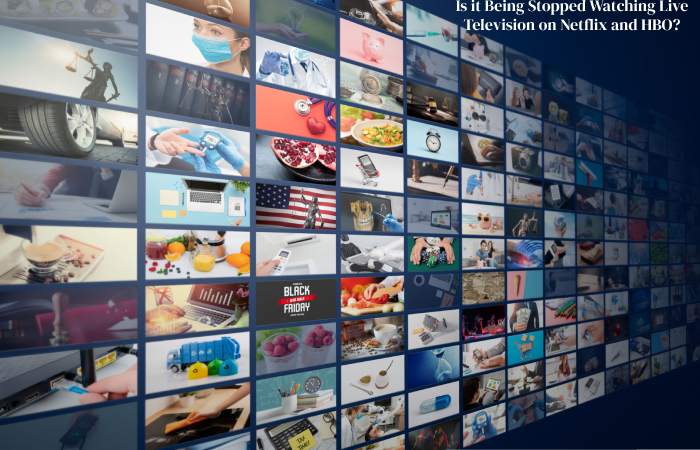 The current boom in online platforms has completely changed how series and programs produce and consumed. In addition, today, the consumer demands quality content and immediacy as new technologies advance and new formats are incorporated.
Spanish television is experiencing a moment of revolution and change. New consumption habits have caused a decrease in the number of viewers of traditional television. However, free-to-air channels and lifelong platforms are the ones that are suffering the most from the Netflix and HBO effects.  In addition, general television programs have less and less convening power, and the crisis is causing them to lose the time slot with the highest audience.
The youngest audience consumes all kinds of content via mobile, making the most of this platform and their free time. It causes them to stop watching television, favouring online platforms that offer fresh and different content. In addition, new technologies make it possible to add functionalities with which traditional television has difficulty competing.
Another aspect that we want to mention is piracy since it is still in force. However, it has decreased a lot in recent years since the claimed needs have been covered with quality content at a fair price, thus fulfilling the majority's wishes and consumers. Increasingly demanding.
'Streaming': The Differential Value
In 2007 Netflix saw a new business model and entered entertainment to offer content on demand to users who demanded their services. They started by providing streaming videos to view from a computer or other web-enabled device. At this time, Netflix did not charge for this service as it sought to fill a market gap with growing demand.
The objective was to reduce operating costs and abandon the dependence that existed at that time on physical DVDs, thus expanding the borders and creating new business opportunities.
For independent producers. This was great news, as they were able to broaden their horizons and reach many more people, thus achieving wide distribution through different web platforms.
Streaming has become the king of the party . The proposal is taking hold among Spanish fans of watching series and movies, and for this reason, there are more and more audiovisual content platforms. What seems to matter most is using the mobile phone to watch movies, play video games, and other types of content.
Platforms Most Used by Internet Users – Netflix HBO Amazon On Mobile
The great Netflix. It is the platform par excellence and the one with the most users, thus offering different plans adapted to the needs of each one. It is the favourite of many, and you can have it for 7.99 euros, the standard for 11.99 euros and the premium that costs 15.99 euros. They differ by the number of screens that can use and the quality of the definition. The service that has allowed users to download movies and series to be able to watch them later without the need for an Internet connection is also part of Netflix. Its strong point is that it releases weekly both series, documentaries, and films or those of others.
HBO, for its part, offers a free month. The subscription also costs 7.99 euros per month, but without any commitment to stay. However, it does not allow the download of content to watch offline, as Netflix allows it. In addition, HBO, unlike other platforms, has not changed its rate since its launch in Spain.
Amazon Prime Video. – Netflix HBO Amazon On Mobile
Amazon Prime Video. To use this service, you have to subscribe to Amazon Prime, which costs 36 euros per year. On this platform, you can also download the content to watch it whenever you want offline. An added value that more and more consumers take into account when betting on one platform or another. In this way, you can access audiovisual content and obtain discounts on purchases made on Amazon, in its online store. You also have a discount to consume their music and image storage services, among other services.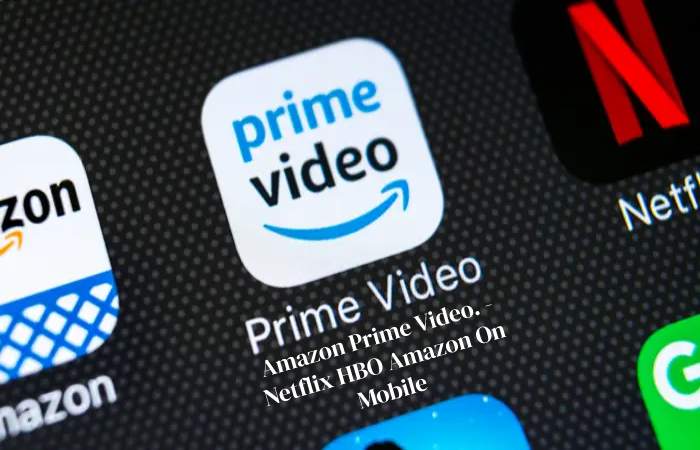 Filmin. It has been in operation for about a decade and has a wide variety of content, prices, and bonuses worth taking advantage of. It has a great diversity in its catalogue of independent cinema, and if you like European series, there is a great variety of British ones! One of its strong points is that it releases films almost when and collaborates with different national film festivals.
Movistar +. You will be interested to know that it reached an agreement with Netflix so that it offers its services, but with certain limitations.  This platform has its own channel #0, which will win you over, as it consists of high-quality programming and a variety of premieres. However, he has opted to create his series and popular fiction.
Sky. It has been one of the last platforms to arrive in Spain. And it was around 2018 when it began to release its content, an aspect that has throughout 2019 with creations such as El Milagro. The platform offers a large part of the private channels available in Spain of exquisite quality.
Rakuten TV, – Netflix HBO Amazon On Mobile
Rakuten TV. In its beginnings, it operated under the name Wuaki until Rakuten bought it. It works like a video store, where you can rent movies and series without paying a flat rate to watch its programming. In addition, its differential value is that it offers an excellent commercial offer, children's series and movies. Highly recommended!
These are some of the platforms that most Spanish homes are, indeed, yours. More and more are emerging and reaching other countries to change consumption habits and make life easier for consumers.
What Will be the Future of Traditional Television Against These Platforms?
Traditional television tries to resist offering content that does not overlap the online offer.  To compete in different markets and not face the platforms that, each time, keep more market share.
In an era where television overabundance prevails. Networks and companies struggle daily to create content that captivates the audience. Sign the best talent, and complete series and television programs that engage. Who will win this battle?
In conclusion, one of the most popular entertainment options today is to watch content online. More and more people are bookmaking on this form of leisure to disconnect from the routine and have a good time relaxing. Watching movies and series online has become a tradition for many that are difficult to give up.
Streaming Platforms
Streaming platforms are here to stay. Allowing us to consume a large amount of content whenever and wherever we want, and above all. At a reasonable price. More than accepted by many of us. Also, in colder times of the year. What do you want more than sitting on the sofa and watching a good series or movie?
Current platforms adapt to all types of consumers and tastes. Offering prices and features according to the demands of each consumer. An excellent way to bet on one or the other is to check its offer and variety of content and, in addition. The total price of subscriptions. In this way, you can choose the one that best suits your tastes, needs and payment method.
We advise that if you are in doubt, you review the content offered by each platform. Above all, look at the pending premieres and prepare for next year. Let it surprise you!
READ MORE:-The Importance of Healthy Sleep in People's Lives