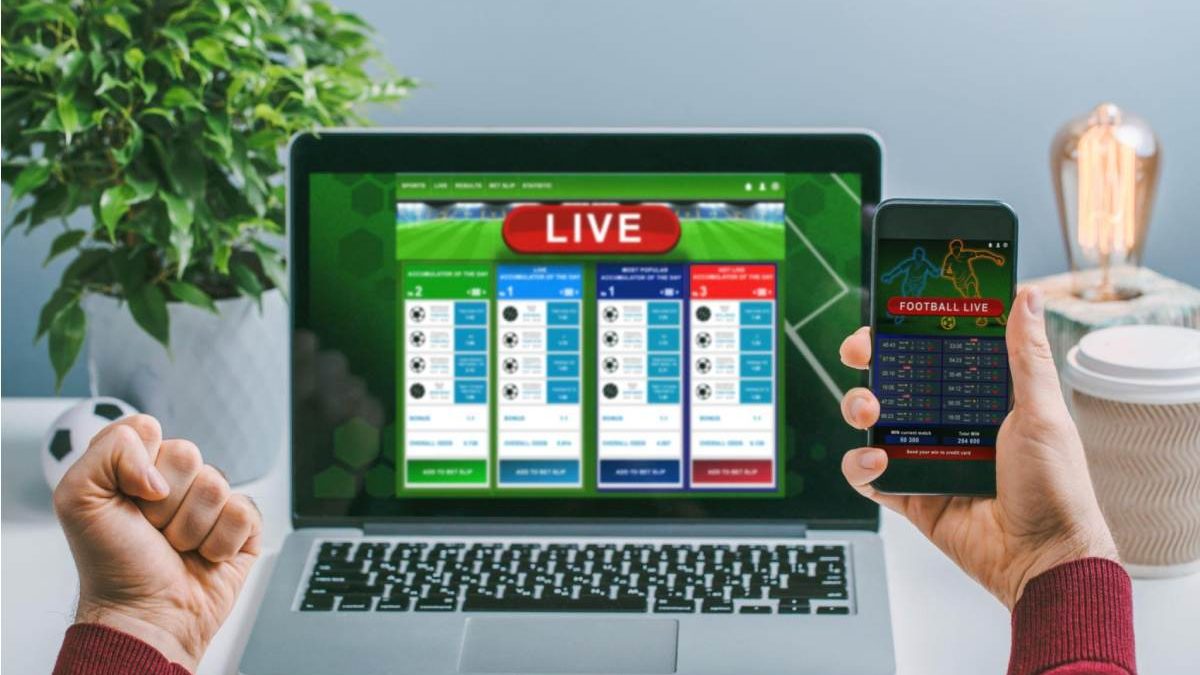 Betting websites: Betting has been a popular pastime for many years. Its popularity has increased drastically over recent times due to the digital revolution that continuously changes the world. 
The introduction of online betting websites has helped achieve significant growth in the industry. Not only is placing wagers less difficult and  it is more convenient than ever. The betting company continuously works to improve the overall betting experience of users.
We compiled a complete guide that provides all necessary information you need to start your online gambling journey. It'll teach you the basics you need to know prior to your bets.
Choosing a Betting Site
This is the first and most important step to placing successful bets online. The selected website determines what you can bet on, your overall experience amongst other things. To make this process easier, these are some steps to follow 
You can't choose a site when you don't know what you're looking for. Carefully consider what you're seeking to choose the best options. Do you want a specific kind of bet? How often will you place a bet?  Answers to this will guide you in choosing a site that's best for your needs
Consider the Offers On the Site 
The betting action an online sportsbook offer should be the biggest factor to consider before sign up. You should consider navigation around the site, deposit and withdrawal options, maximum and minimum bets allowed, competitive betting odds, availability of bonuses and promotion.
Look into the Reputation of the Site
You can learn a lot about a sports book by checking their reviews on sites like Reddit and reading customer's reviews on the website itself.
Bettors who use the sports book frequently are able to provide an insight into what it's like to use that betting site.
Detailed reviews can give you in-depth information about what bettors are displeased with, their overall experience, certain options to avoid and how to spot faulty bonuses 
Registering at an online Betting Site
Once you've selected an online bookie to use, the next step is to create an account. 
On most sites, you can find the 'Register', 'Sign Up', 'Create Account ', or 'Join Now' display. The display button is usually somewhere obvious on their homepage. Click on this button to kick-start the registration process

You'll be required to fill up the registration form with some personal details and information like; Full name, email address, date of birth, place of residence (address)

You'll also need to create a unique username and password that is needed to log in after registration.

You might need to upload documents to prove your identity depending on the site. Without this you might not be able to deposit funds or place any bets yet.
Depositing Funds
After your account has been verified, you'll need some money in your account to start placing bets. The depositing process is quite simple on most sites, click on the 'Deposit' or 'Cashier' display somewhere on the sites when you're logged in. Choose a payment method that best suits you and proceed accordingly. 
Common banking options include debit card, PayPal, NETELLER, Skill, credit card, wire transfer check e.t.c.
After selecting your preferred option, enter other relevant details and amount you wish to deposit.
Place Wagers
With a funded account, you're ready to start placing wagers. The process might vary slightly depending on the site. You might see major upcoming events, wagers with advanced odds, popular lines that are available as soon as you log in. Selecting a specific event will display the betting option for that game. Find a wager you wish to place, enter the amount you wish to stake and confirm the bet. 
Payouts are automatically credited to your account.
Conclusion 
After your first successful bet, continuously work on improving your betting skills. Your success will come down to how good you are at placing the right wager.